Qu.A.C. consultants Sharon Lane and Alyssa Gilchrist have undertaken archaeological work together since 2003, when Alyssa Gilchrist participated in the open area excavations and later lab work undertaken as part of Sharon Lane's PhD Thesis. Between 2006 and 2008, Sharon and Alyssa collaborated on a number of archaeological consulting projects, including the production of the Aboriginal Stone Structures in Southwestern Victoria guide, commissioned by Aboriginal Affairs Victoria (now the  Office of Aboriginal Victoria). In 2008 Sharon Lane began trading as Qu.A.C., and in early 2009 our current business structure was formalised.
Qu.A.C. have undertaken a range of projects for a number of different clients. Brief summaries of some of our projects can be found on the homepage, and an a general overview can be found here.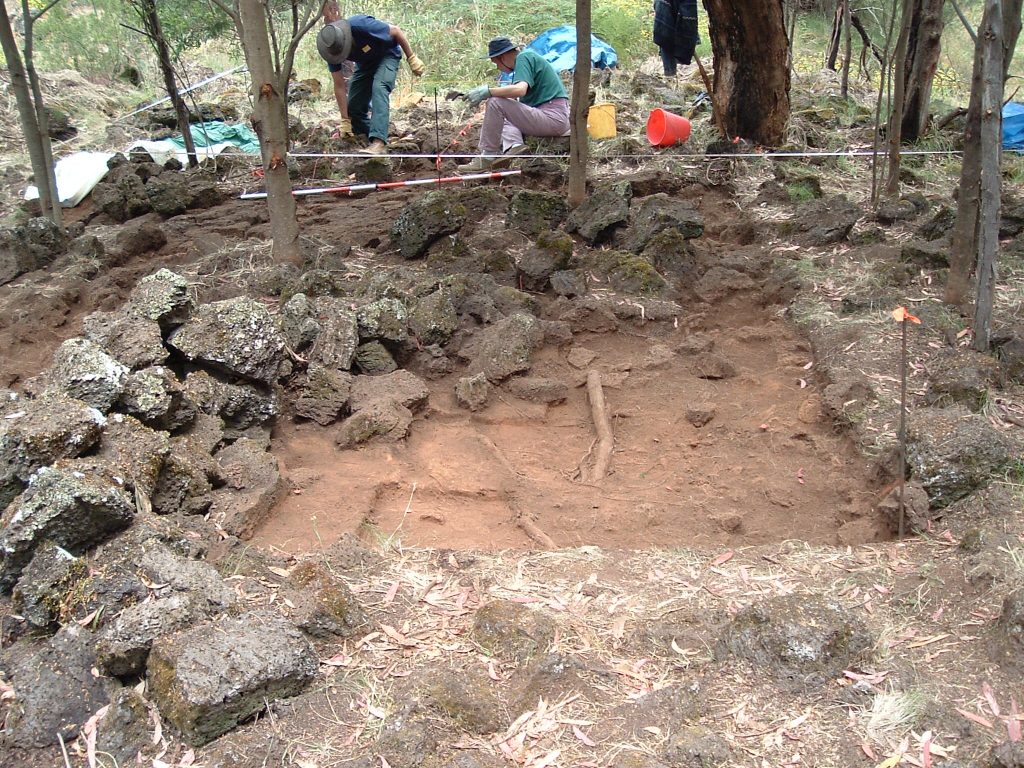 Aboriginal stone structures excavation.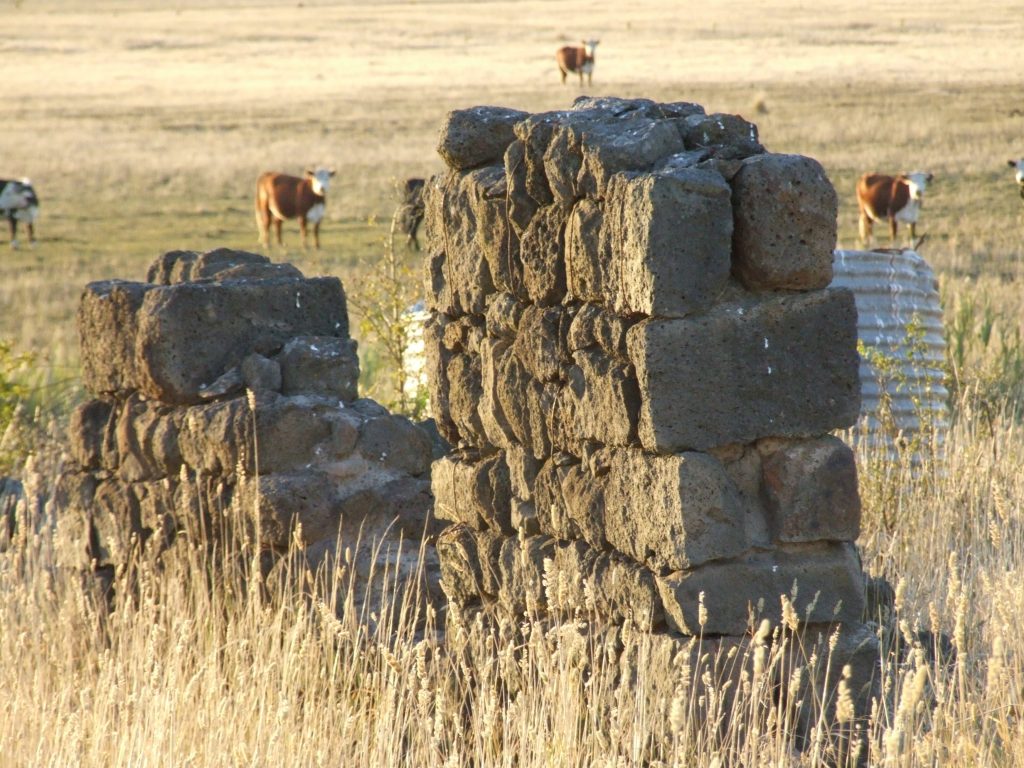 Bluestone ruins, Victoria.
Qu.A.C. consultants value the importance professional associations and the standards they seek to uphold, and thus hold memberships to relevant associations such as the Australian Association of Consulting Archaeologists Inc (AACAI - Sharon Lane) and the Professional Historians Association of Western Australia (PHAWA - Alyssa Gilchrist), the International Council on Monuments and Sites (ICOMOS - Sharon Lane) and the Australasian Society for Historical Archaeology (ASHA - Sharon Lane). Sharon Lane is also part of the Indigenous Heritage Reference Group (ICOMOS) and is recognised by AACAI as having specialist skills in artefact analysis. 
Alyssa Gilchrist and Sharon Lane were co-authors (with Jim Wheeler and Paul Irish) of a paper presented at the 2010 Australian Archaeological Association annual conference, in the AACAI consultant archaeologists session. This paper was a discussion of the ways in which legislative frameworks and their application by consent authorities influences the way in which the archaeological record is described and understood by consultants. The paper was awarded the Laila Haglund Prize for Excellence in Consultancy.